Winter Season
Welcome to Strawberry Vale preschool. The little house with little shining stars. All our youngsters had a great Christmas break. We got snow and It was magical.
We have moved back to outside days and the weather will be chilly for a while yet so please bring gloves, booty's, rain gear, warm hats and spare clothing in their backpacks in case they get wet. Please be advised that this is the season of runny noses and coughs, please assess your kiddos health prior to drop off, children are more contagious before symptoms hit.
Peek of the Month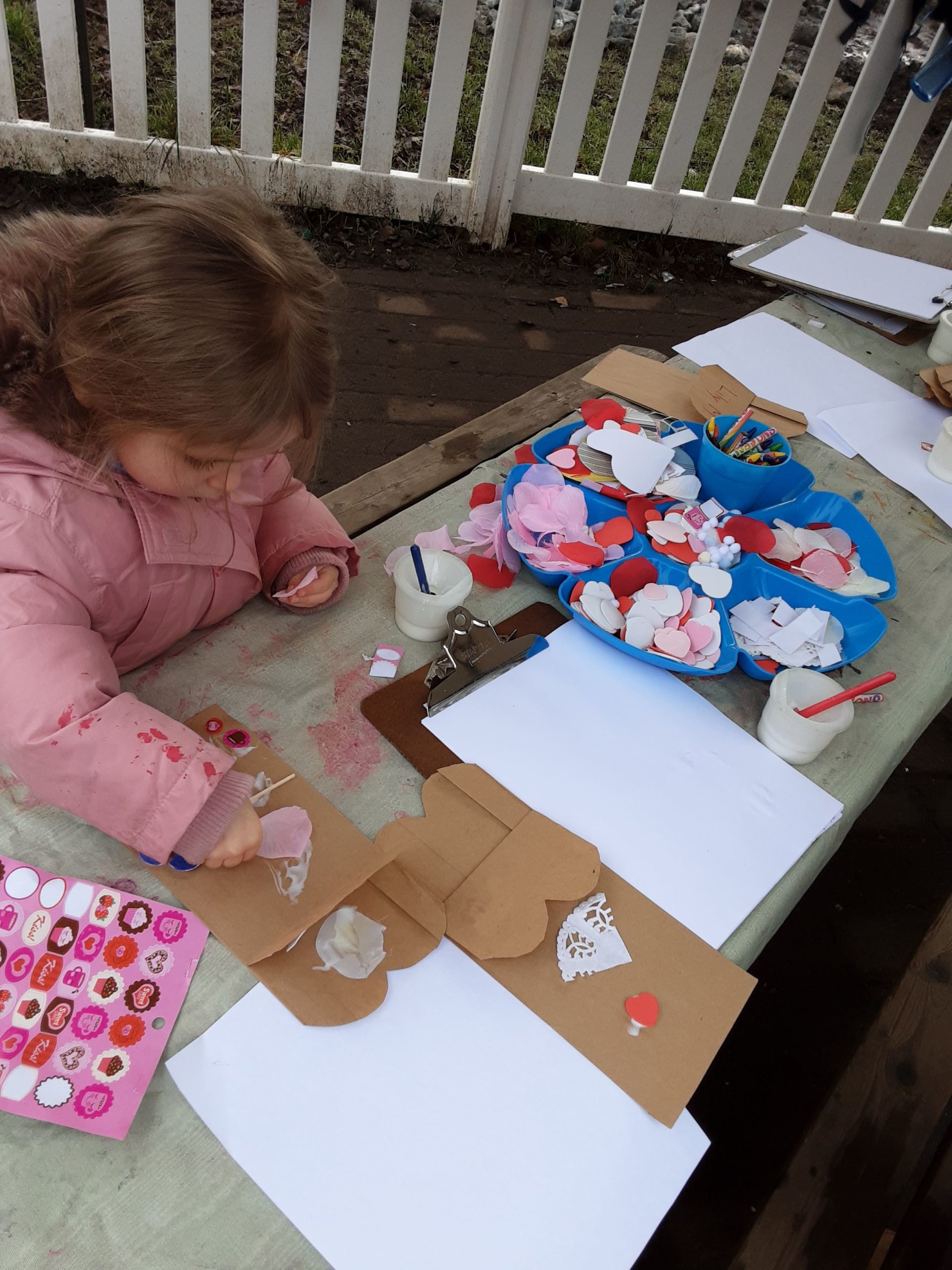 Our friends are really liking Superheroes lately. Children in the morning, super heroes by afternoon. Capes, flying around and saving the day in multiple ways. The children shared some Valentine crafts, games, felt boards and stories about kindness, friends and all sorts of different love stories.
We are regularly making fabulous playdough creations and painting wonderful pictures so keep an eye out for beautiful artwork coming home with your little ones. We also regularly check on our little worm friends in our compost bin. Our little's love them and often ask which ones are mommy's, daddy's and babies. I think because of our worm friends, the favourite book was Worm loves Worm. The felt board stories was a big hit at circle time this week with rainbow ice cream cones and little pigs rolling in mud.
Fundraising
At Strawberry Vale Preschool, we are a cooperative school, meaning, we fund-raise each year to help pay for necessities, maintenance and for new things for the school. This year we are aiming for a new playground.
Fundraising update:
Purdys fundraiser is up and running, chocolate campaign ends March 7th!
Bottle Drive: Please save your empties and return to depot under Strawberry Vale Preschool account, one of the participating bottle depots is located at 4261 Glanford ave.
Our ongoing fundraiser we have throughout the school year is the infamous Scholastic Book reading club. Every order you make, a small percentage goes to our little school.
Interested in labels? Check out Mableslables.ca RE:support fundraising strawberry vale.
Check back here every month for updates on what's going on, on the fundraising train. Any questions? Reach out to your fundraising team!
Fun Snacks for the Kiddo's
Healthy Colourful Toast and Rainbow Toast
Ingredients
5 slices sourdough or multigrain bread, toasted
1 cup reduced-fat cream cheese
Directions
Spread toasted bread with cream cheese. Top as desired.
For rainbow toast, cut one piece of toast into 4-5 slices and put
a different coloured fruit topping on each slice.
Strawberry Basil Toast
Ingredients
1 cup sliced fresh strawberries
1 tablespoon fresh basil leaves, sliced
1/8 teaspoon sea salt
Mango Chili Toast
1/2 medium mango, peeled and sliced
1/2 teaspoon grated lime zest
1/4 teaspoon chili powder
Wrap up: Enrollment
Enrollment has started. Please contact Enrollment at svpenrollment@gmail.com to check on availability, and reserve your spot for the upcoming new term.
Fun Facts
Octopuses have 3 hearts.
A group of Giraffes is called a Tower.
Human thigh bones are stronger than concrete.
Hamsters can run up to 8 miles at night on a wheel