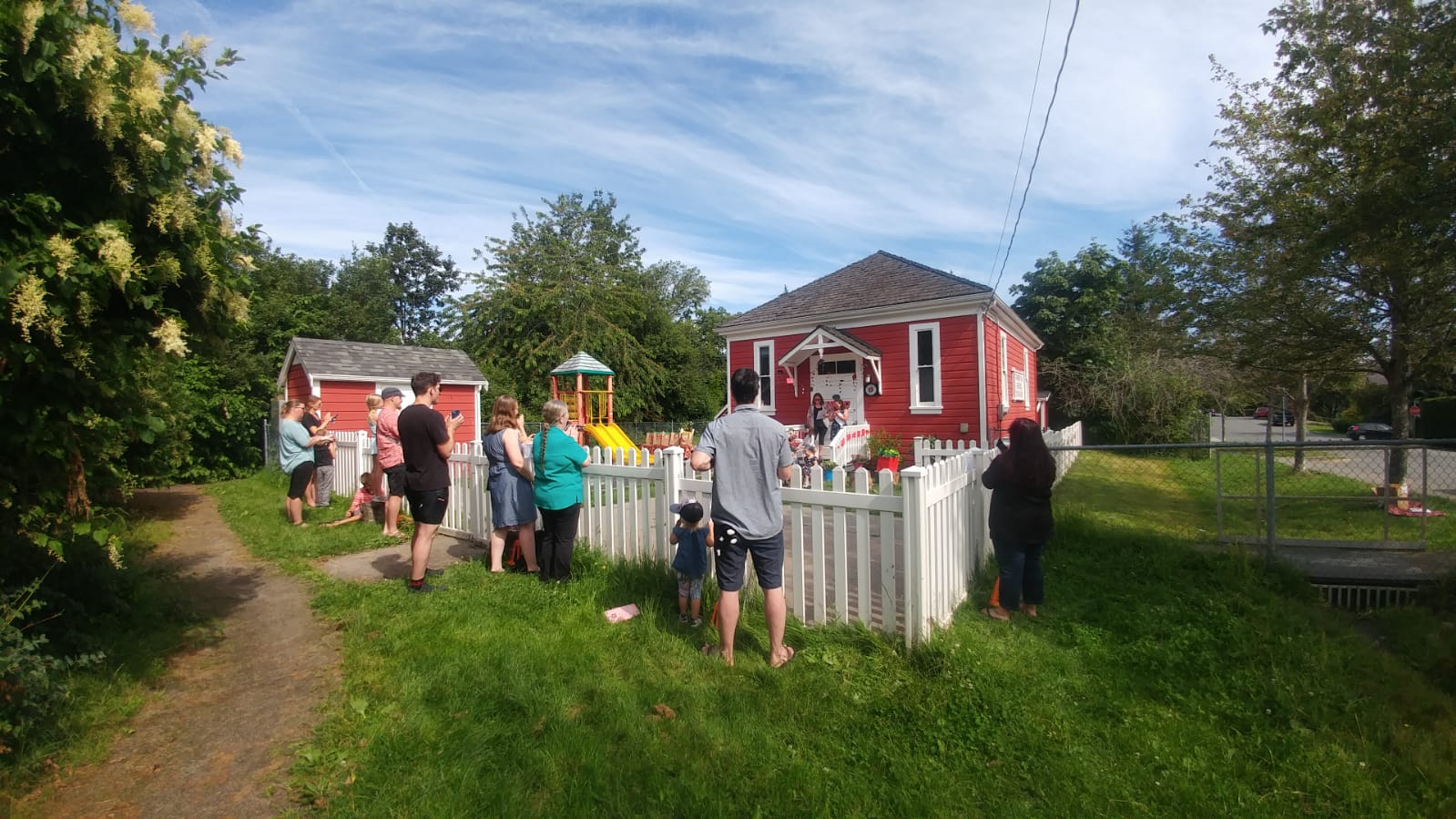 Strawberry Vale Preschool
Get Involved in Your Preschooler's Education
Strawberry Vale Preschool is a cooperative preschool located in Victoria BC within the district of Saanich near the border of View Royal. Surrounding neighbourhoods include Interurban, Royal Oak and Tillicum.
We are located on the same property as Strawberry Vale Elementary School and a large number of our graduates move on to Kindergarten at Strawberry Vale Elementary but many also go on to Marigold, Northridge, Eagle View, Lochside, McKenzie and Rodgers Elementary Schools.
Learning Through
P
L
A
Y
At Strawberry Vale Preschool, we promise to foster the development of our preschoolers by encouraging independence, curiosity, and creativity through play.
We take pride in learning about parenting our preschoolers for the betterment of our children and our preschool community.
Our Programs
Ladybugs is often the child's second year at preschool. As they engage in play and explore their environment, they…
Frogs is a multiage program with a primary focus on outdoor play. Most days the Frog program will operate…
Bears class can be the first solo experience for many children, therefore the primary focus of the ECEs is…
Support Us
As a non profit organization we raise funds for our operations. You can support us by participating in the following ongoing fundraisers. Watch News & Events for other upcoming fundraisers.
Peninsula Co-op member number (gas bar): 11145 (5¢ per litre goes to the preschool)
Bottle Drive: Please save your empties and return to depot under Strawberry Vale Preschool Account, one of the participating bottle depots is located at 4261 Glanford ave.
Mable's Lables: 20% goes to the preschool – click here (and enter Strawberry Vale Coop Preschool)
Contact Us
To request a registration package or to setup an observation please contact us.