Fall season
Welcome to Strawberry Vale preschool. Fall is here, the season of cute little mittens, puddle jumping masters and beautiful colour changing leaves. This year has been hard for everyone due to COVID, but that's not stopping our littles from learning and having fun, which is our main priority. Our classes are outdoors for now while the weather allows it, so bundle up your kiddos for chilly conditions: gloves, booty's, rain gear, warm hats and spare clothing in case they get a tad wet. They can always take off a few layers if need be.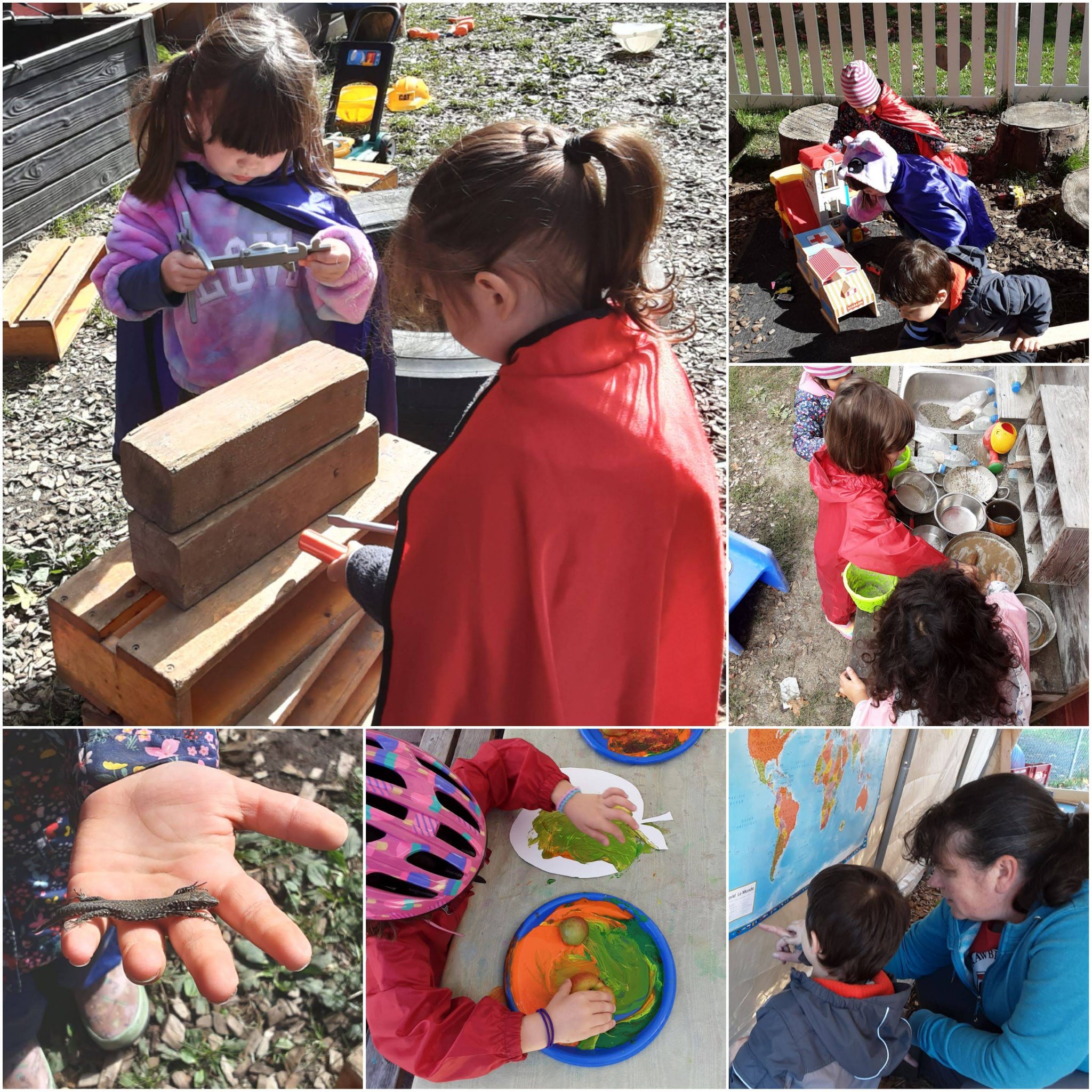 Sensory play
The Frogs class has been having a great time exploring lots of different textures and sensory objects, which are great learning tools for children this age. There has been playdough play, playing in mud and sand, shaving cream finger painting, and print painting with apples and potatoes. Our little Froglets have been learning how to hula hoop, which has been very fun for them. We also have big wooden blocks and toy construction tools that have been quite a hit with the children.
Sensory play has a very important role in our children's development. Exploring senses like touch, taste and smell, helps youngsters learn how to categorize, figure out how things work, and it's beneficial to them to do these activities. Whether it's with playdough, mud, sand, finger painting, playing with blocks and even different types of craft materials like, fuzzy pom poms, fluffy pipe cleaners, paper, popsicle sticks, glitter, and more. Yes it can get messy, but that's how they learn.
Fundraising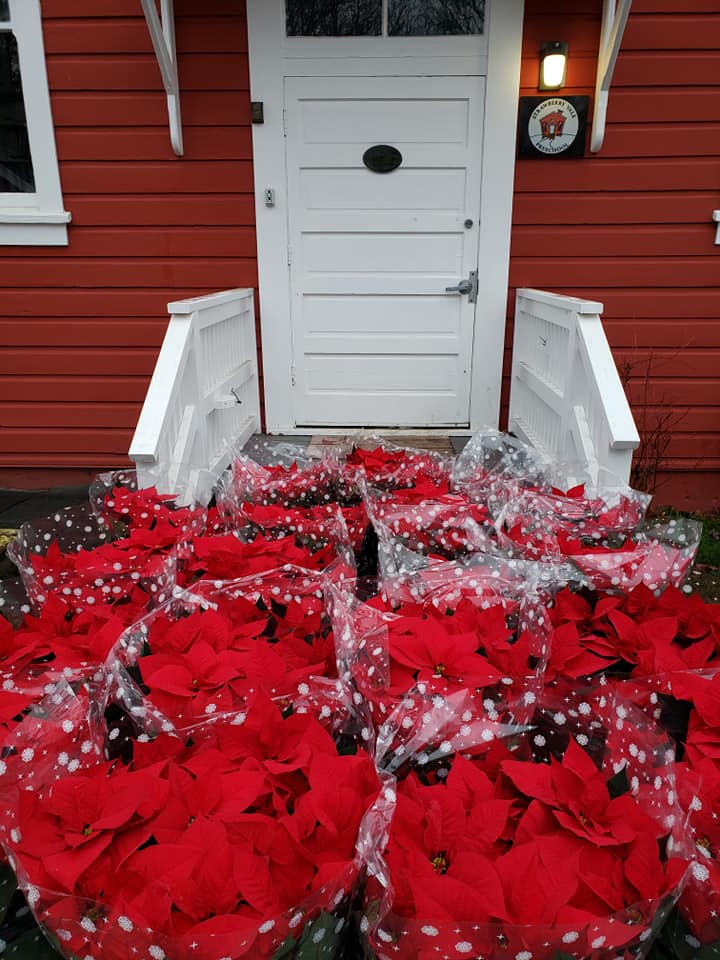 At Strawberry Vale Preschool, we are a cooperative school, meaning, we fund-raise each year to help pay for necessities, maintenance and for new things for the school. This year we are aiming for a new playground.
This month was a fun one, we had beautiful poinsettias and yummy Purdy's chocolates. Both the poinsettias and chocolates will be delivered to preschool November 24/25 for pickup. Another fundraiser we have going is through the famous Scholastic Book reading club. Every order you make, a small percentage goes to our little school.
Interested in labels? Check out Mableslables.ca. Check back here every month for updates on what's going on, on the fundraising train.
Fun snacks for the kiddo's
Butter each slice of bread and set aside (Mayo can make a yummy substitute).
Divide the shredded cheese into four bowls. Add a couple drops of food colouring. yellow to one, red to one, blue to another, and red and blue to make purple in the last bowl. Or switch up the colours to match any special occasion. Carefully stir the food colouring and cheese together.
Sprinkle 1-2 Tablespoons of the coloured cheese in lines on top of the un-buttered side of the bread.
Put the remaining piece of bread on top (buttered side facing out) and place in a frying pan over medium heat.
Cook until golden brown, about 2 minutes, and then flip.
Remove from pan and serve to your little munchkin.
Wrap up
Once a month we have parent educational speakers join us with amazing tips on education and parenting skills. This month we had Charmaine Shortt from SD61. She was very welcoming and Informative and covered topics about early childhood learning and what to expect when your little's attend elementary school. Charmaine also talked about how to support learning at home.
Current Availability
Bears class is full; There is a wait list for late January entry, Frogs 4 spaces available, Ladybugs 1 space available.