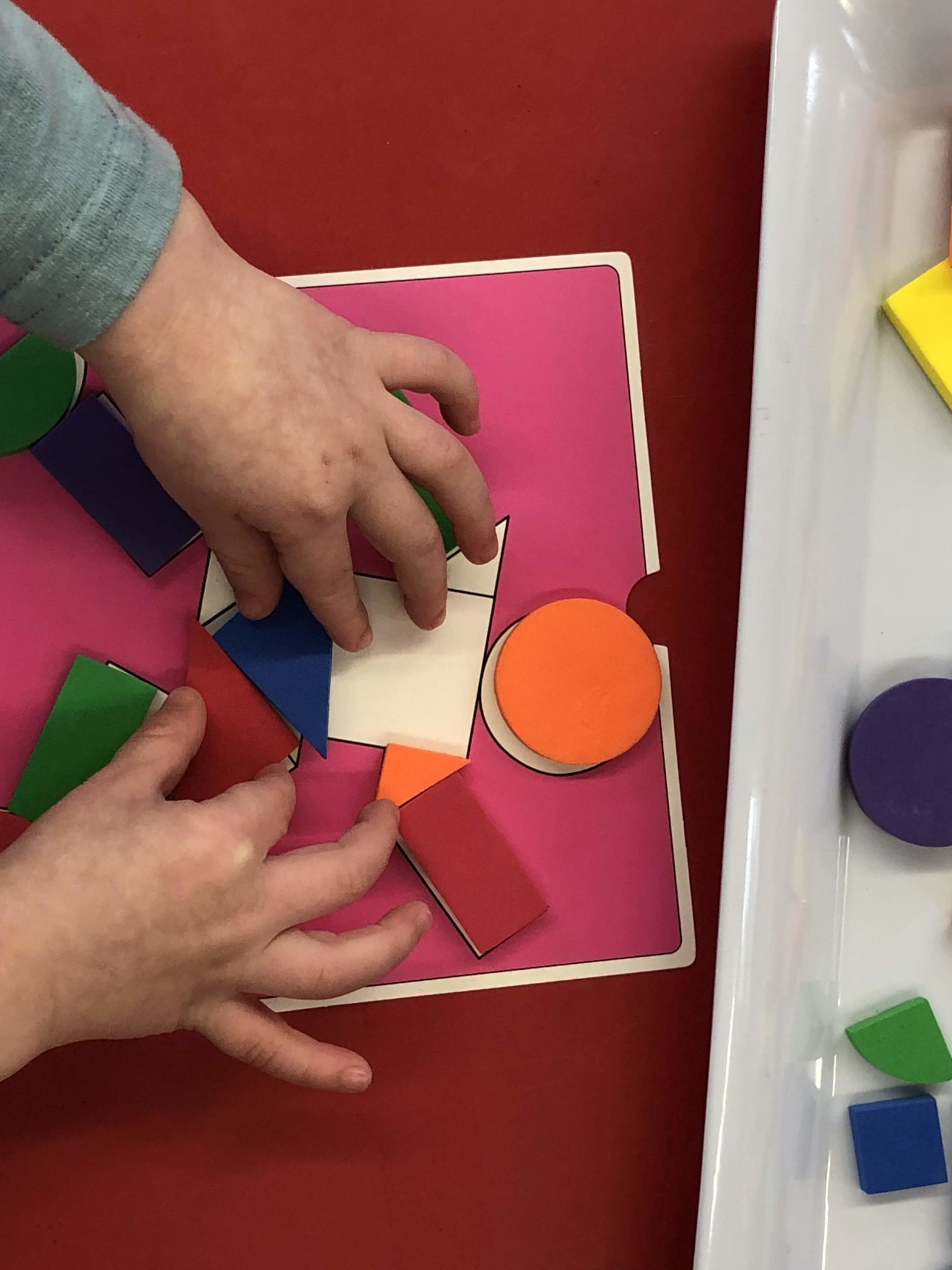 February News
There is so much to explore and discover at preschool. Water, shaving cream and liquid colour make great exploration. Not to mention the development of fine motor skills when using the pipettes.
Mr. Mike brought in and shared with the class eagle feathers that he found in Haida Gawii and he read stories, such as The Eagle Feather, at story-snack to the children.
The children had the right idea to build a campfire on our chilling morning! It was a bit disappointing to the teachers that there wasn't a lot of heat though. haha.
Dragon play is ever changing in our yard. We've had chasing dragons, flying dragons, dragons that lay eggs and others that protect these eggs from predators. However, the latest development is the dragons are now eating their captured prey! See in the photo, poor Owen's legs are getting chewed off. Lucky for him, they grew back pretty quickly. 🙂
Teacher Matt is back! The children loved playing with him in the forest, which quickly evolved to playing "What time is it Mr. Wolf", "Red light, green light" and several games of tag in the field. Welcome Back!
Every Friday, at the end of our day, we sit down and pass a "talking item" around the circle. Each person has the opportunity to share what they are grateful for this past week. I've introduced this for a couple of reasons, to bring the First People's sharing circle into practice and that cultivating gratitude creates happiness. Here are a few thoughts shared this week:
I'm grateful for:
– My mom picking me up today
– that after school I get to spend some time with my mom
– playing dragons
– after school I get to go to Flying Squirrel
Important Reminders*
Purdy's Easter Chocolate orders are due by March 14th https://fundraising.purdys.com/1192325-104995
The Meg Boorman Photography photo shoot is coming up on April 15th, you get 8 family photos during a 15 minute shoot.
Hilltop fundraiser for Mothers Day, pickup will be May 12th.