We've been counting down the days, 21 to be exact, waiting for our chicks to hatch. Our patience was rewarded and we have nine chicks! A lot of them hatched during the night, so many didn't get to see the process of their hatching, but a few were lucky to witness a chick coming out of its shell. After spending at least one day in the incubator to dry off their wet feathers, we moved our chicks to their new home in the classroom. We will be taking care of them for about two weeks until they are rehomed. Grown-ups, be sure to pop in and see them while they are here.
The Preschool Pizza Palace has served over 100 pizzas this week. It is one bustling restaurant. Princesses and Fairies have been known to eat here. But be careful of the customers that eat the hot sauce straight out of the bottle. Or the ones that like to add mustard and ketchup to their pizza's. I'm not too sure about them. lol. I personally like a pepperoni, mushroom and green pepper pizza. And this restaurant serves it up quick and hot.
Thankfully, we filled our rainbarrel and we had some great helpers water our boot garden. The children planted beans in old, holey boots, a great way to reuse and recycle old boots. We are looking forward to watch them grow and climb our fence over then next couple of months.
Our community, painting banners were in need of some attention, so the children have helped paint them green. This is our first step in our process. Be sure to watch for more development on this grassy, green background.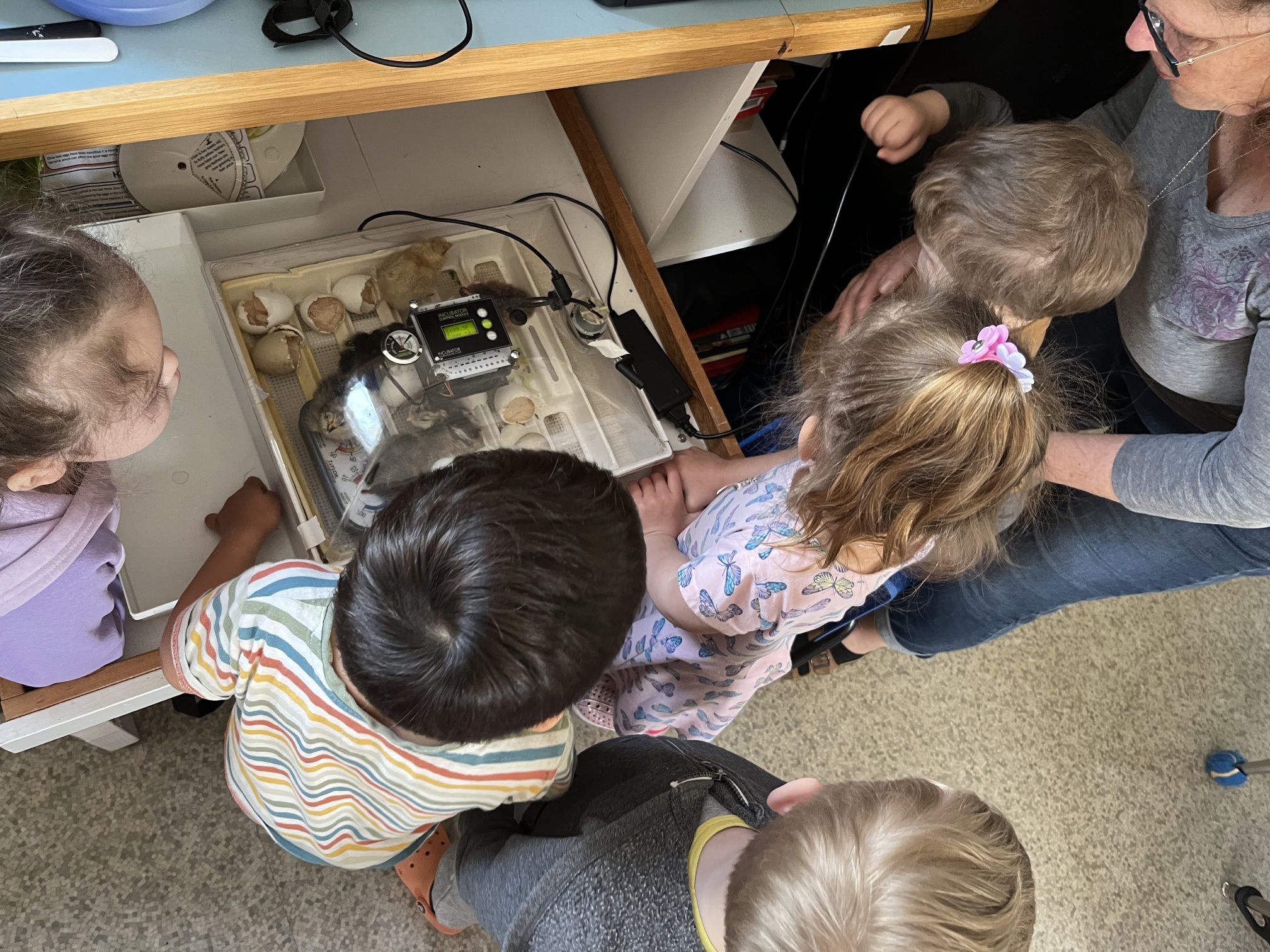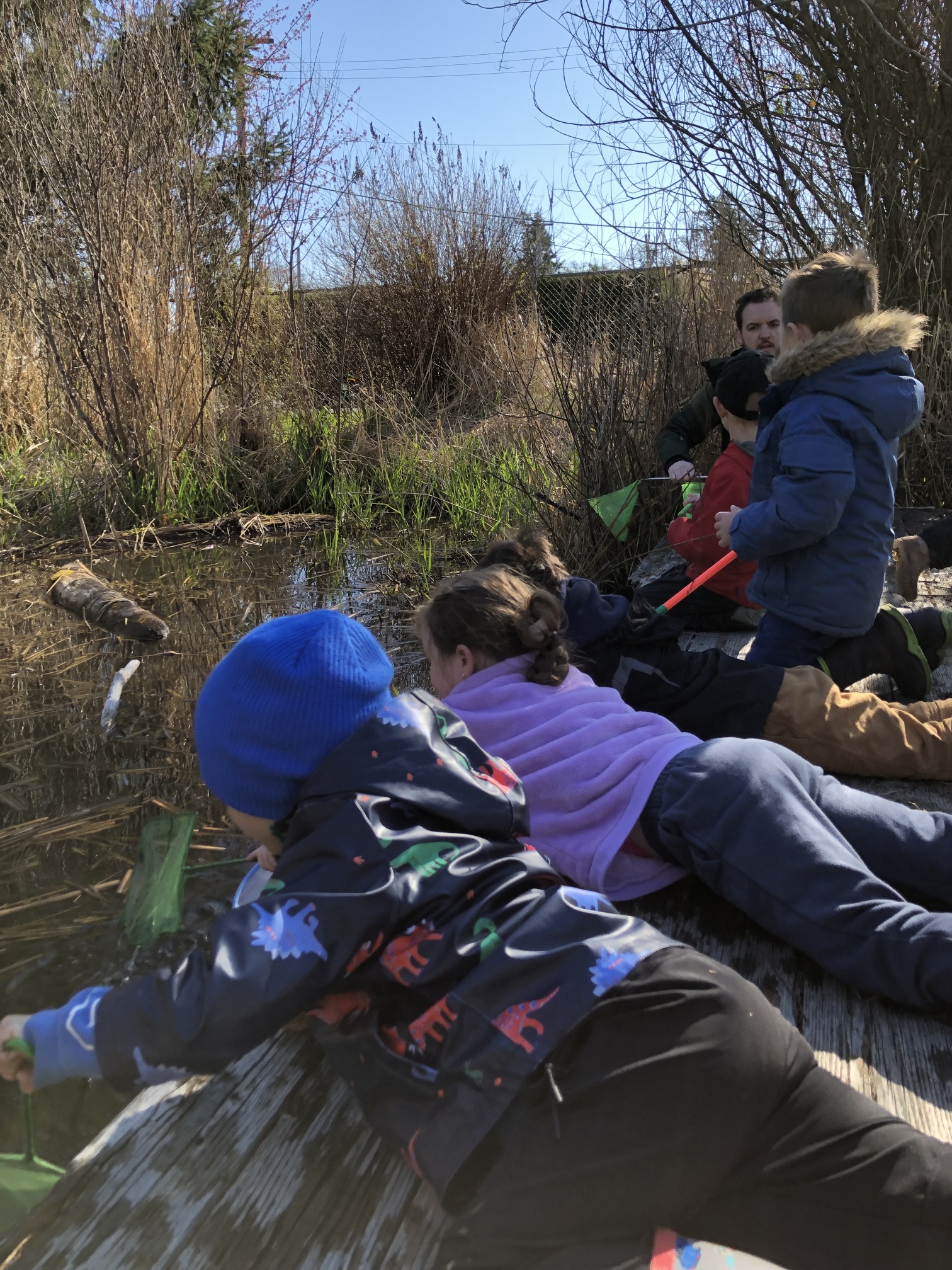 Reminders
Beer and Burger night: Monday May 29th @ 6pm – at The Rack Bistro 2345 Millstream rd