Join the fun at Strawberry Vale Preschool as the Artist in your child explodes!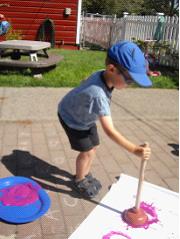 Anything goes when it comes to creative art! Using all of their senses your child will have a blast exploring our open ended art activities indoors and out. We believe that art is all about the process and this summer camp is messy business! Please be sure to send your child in clothes that you don't care about because smocks are an afterthought!




Date: August 15 to 19
Time: 9:00 am to 12:00 pm
Fee: $95.00
Eligible for preschoolers (3 to 5 years old)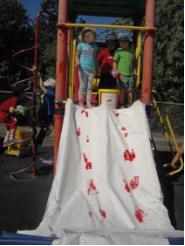 Indoor and outdoor activities will be planned so please dress for the weather…rain or shine we will be heading to the great outdoors. Rain coats, boots, sunscreen (please apply sunscreen before drop off), hats and sunglasses…in Victoria you never know what you will get!

Drop off and Pick Up:
You must sign your child in and out every day and give written permission for alternate pick up. We have busy days planned for your children so if you could support your child with a relatively speedy farewell in the mornings that will allow us to get started on our program sooner. At pick up time, please do not arrive early to "play". You are of course welcome to explore the forest and fields while you wait but we would ask that you wait until 5 minutes before noon before families enter the play yard for pick up.

PLEASE ADVISE staff of allergies.
Pack indoor shoes and a NUT FREE snack with a water bottle every day.

For registration please contact enrollment.

Looking forward to seeing all of your budding artists!!